Due to the location of the hotel, many important Prague sights are located in the immediate vicinity and others are easily accessible on foot within a few minutes.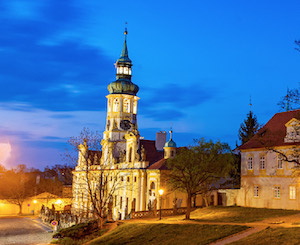 The Loreta Square
A picturesque square from the first half of the 18th century. There are many beautiful buildings and it is also known as the last stop of the January Three Kings procession.
1 min walk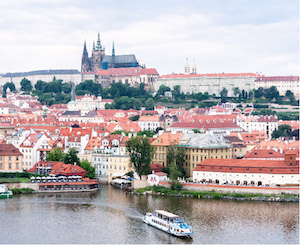 Prague Castle
The most visited Czech monument. Prague Castle is known to be the largest castle complex in the world. Its dominant feature is St. Vitus Cathedral.
5 min walk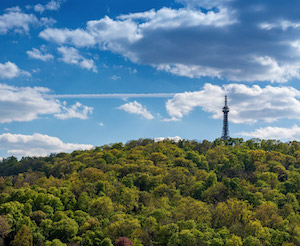 Petrin
The Petrin Lookout Tower is the younger sister of the Eiffel Tower and offers a unique view of the whole of Prague and its surroundings.
15 min walk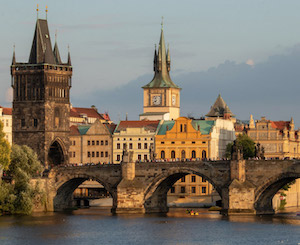 Charles Bridge
Charles Bridge is the oldest standing bridge over the Vltava River. The bridge is lined with sculptures, which are the work of famous Matyáš Braun. The majesty of the bridge is emphasized by its entrance towers.
15 min walk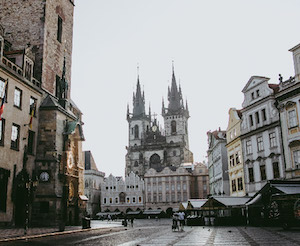 Old Town Square
It is located in the historical core of the city where the royal road passes. It is surrounded by the most famous monuments, such as the Prague Astronomical Clock or the Týn Cathedral.
25 min walk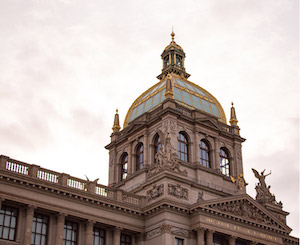 National Museum
One of the most important buildings in Prague and the largest museum in the Czech Republic. In 1962 it was declared a national cultural monument.
40 min walk